Category: Down Tempo , Trip Hop
Tripnotik es una banda originaria del Distrito Federal que cuenta con casi cinco años de existencia y que está conformada por integrantes del colectivo Pánico de Masas. La banda encuentra sus raíces dentro de trip hop, down tempo, pero también del sonido "shoegaze" de los ochentas y la música con tintes oscuros e industriales. Entre las influencias de la banda destacan Recoil, Massive Attack, Depeche Mode, Throbbing Gristle, David Lynch, David Cronenberg y Joel Peter Witkin por mencionar algunos.
La banda esta integrada por Vj Nita encargada del video, Scar en el bajo, Ávila en las secuencias, Veisha en la guitarra y sintetizadores y recientemente se reincorporo en la banda Raúl a.k.a Dr. B también en el bajo. En el año 2007 lanzan su primer EP bajo el titulo de "painkiller", material que les abriría las puertas en foros nacionales como internacionales.
PAINKILLER EP
Track list
1.doppelganger
2.súcubo
3.virtual sapiens
4.le maladie desirée
5.painkiller
6. sijé* (bonus track)
DESCARGAR-DOWNLOAD
Posteriormente la banda presenta su nuevo EP que lleva por nombre "Blow Your Mind", el cual, representa un previo de su primer álbum mismo que esta próximo a salir en la primavera del 2009 bajo el sello Subunda & Break Beats.
"Blow Your Mind" es un trabajo breve pero muy completo, ya que consta de cinco tracks en los cuales se aprecia a la banda con un sonido más contundente, demostrando su evolución y madurez a lo largo de este tiempo.

Blow Your Mind
Track list
1.-Blow Your Mind (Wade in)
2.-Machines Are Tools (They're Made to Be Use)
3.-Virtual Sapiens (Version_08)
4.-Blow Your Mind (Wade In) Oso3 Remix
5.-Virtual Sapiens (N_A_I_L_ Brokenbeats rmx)
DESCARGAR-DOWNLOAD
Para bajar del sitio de la banda aki...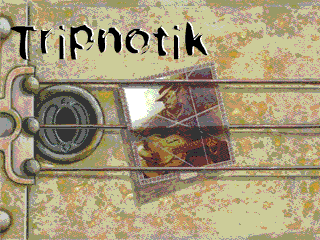 La banda yo la conoci por aya del 2007 abriendo un festival al lado de bandas como Corvus Corax, Tanzwut, Erzebeth entre otros, rara combinacion de generos :s , ellos abrien dicho festival y segun recuerdo no fueron muy bien recibidos (iva mucho darki ,gotico ,etc y la mayoria muy cerrados) pero ami me parecieron bastante buenos y desde entonces les sigo la pista , bajen y si pueden comenten.
un par de links mas
myspace de la banda
panico de masas