Category: # Epic , # Melodic Black , Stormlord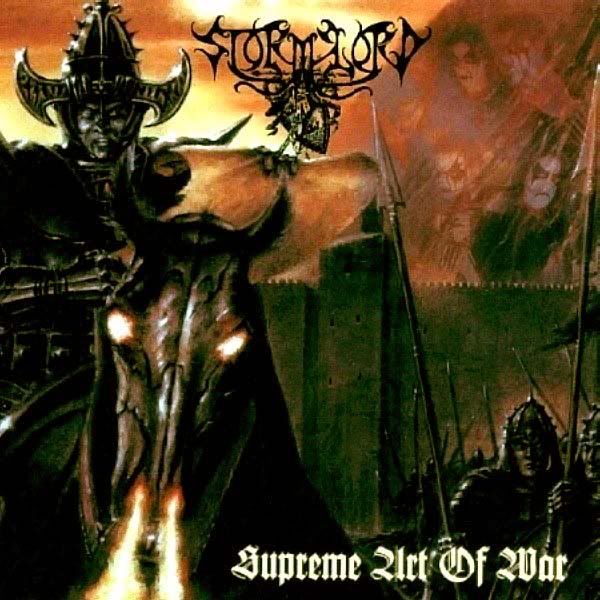 Género: Blackened Epic Metal
País: Italia
Tracklist:

1.
Where My Spirit Forever Shall Be




2.
A Descent Into The Kingdom Of The Shades




3.
Sir Lorial




4.
Age Of The Dragon




5.
War (The Supreme Art)




6.
Immortal Heroes




7.
Of Steel And Ancient Might




8.
Outro


Descárgatelo desde:
Mediafire
---
Badongo
---
Gigasize
Ea esos Stormlord xD una de las bandas favoritas de mi Richie xD no lo he visto y no tengo saldo... Juaan préstame tu cel jaja eso que. Este fue su primer disco de estudio y que más les digo que chingon les quedó. Immortal Heroes, Sir Lorial y Age of the Dragon son de las rolas que más me gustan, no sé a ustedes ahí me comentan x) Muy muy recomendable para quienes no los han oído.
Página Oficial
"maispeis"
Qué les cuento mis fulanos! Acabo de llegar de ver a Jaramar que se presentó hoy (y ayer y antier) en el Fórum. Nooo...chingón, amo a esa mujer. Tocaron rolas mamalonas como: Flor Triste, el Romance de los Peregrinos, Jade y Oro y mi favorita la Tortuga.
Tomé fotos y video con celular ajeno, cuando me las pasen las posteo =) y me firmó un disco jojoo. Muy buena onda Jaramar me puse a contarle la historia de cómo conocí su música jaja xD
Prometo que más adelante les postearé algo de esta dama.