Category: # Experimental , # Rock , Acid Rock , The Doors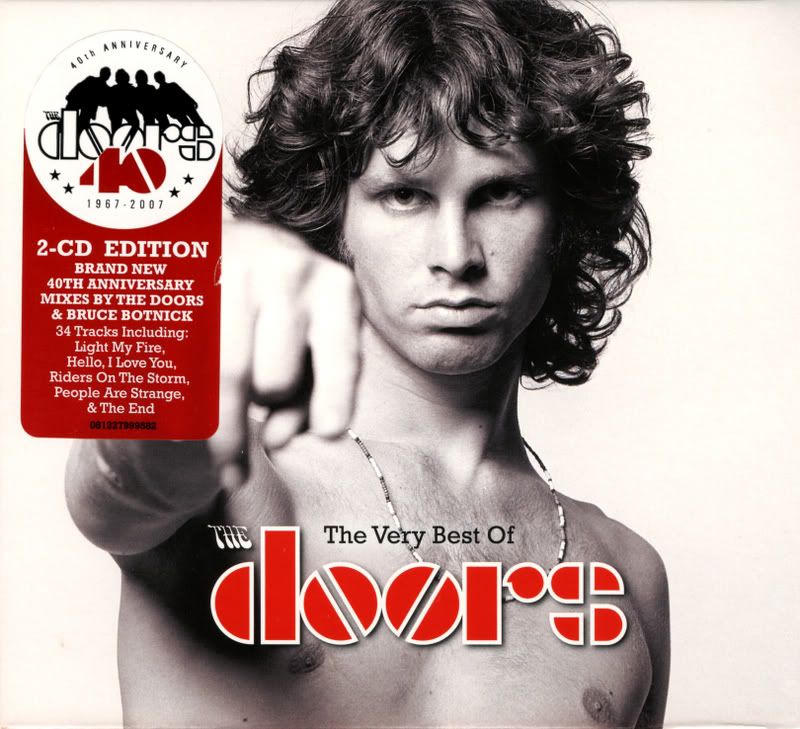 Nada más vean que sexy era Morrison


Género: Acid Rock, Experimental Rock...
País: USA
Tracklist:
Disc 1:
Break on Through (To the Other Side)
Strange Days
Alabama Song (Whisky Bar)
Love Me Two Times
Light My Fire
Spanish Caravan
The Crystal Ship
The Unknown Soldier
The End
People Are Strange
Back Door Man
Moonlight Drive
End of the Night
Five to One
When the Music's Over
Disc 2:
Bird of Prey
Love Her Madly
Riders on the Storm
Orange County Suite
Runnin' Blue
Hello, I Love You
The Wasp (Texas Radio and the Big Beat)
Stoned Immaculate
Soul Kitchen
Peace Frog
L.A. Woman
Waiting for the Sun
Touch Me
The Changeling
Wishful, Sinful
Love Street
Ghost Song
Whiskey, Mystics and Men
Roadhouse Blues
((Links actualizados en Badongo))
Parte 1
--
Parte 2
--
Parte 3
Discazo! ámonos papá! El pasado miércoles me tocó ver a una de las leyendas del rock, por primera y única vez en Monterrey, junto con otro rockerón, nada más y nada menos que la voz principal, guitarrista y compositor de Grand Funk Railroad =O ! (si la vez pasada que vino no fui D: ) Nonono incríble
Cuando supe que venían con el ex-vocalista de Fuel dije a chinga, ese we? para entonces yo nada más había escuchado una rola de Fuel y hacía aañoos, "Falls on me" y se me hacían medio Audioslave, yo no le había escuchado la voz de barítono al fulano que sólo Dios sabe cómo se llama. Pero si le da un tiro en la voz a Morrison, obvio no es lo mismo, pero te hace recordar. Vaya que suerte la de él eh.
Ah y el Poncho nos recibió antes de empezar a tocar Farner xD (el we del museo del rock xD)
Ray Manzarek! ese señor es Dios! una inspiración total y Krieger no se diga, también se lució. Joo! y adivinen con cual cerraron.. Light My Fire [!], que se metieron los canijos y luego salieron para tocar la homónima a la banda, Riders on the Storm y luego salir otra vez con la tan esperada Light My Fire. Ah y mi favorita Wisky Bar la mamada =P En mi vida he visto muchas bandas y entre ellas a dos clásicos del rock que vinieron a celebrar sus 40 años: The Doors -a webo!- y los Rolling Stones, yeah baby!
Pesa mucho, así que por eso son 3 partes, pero vale muuuucho la pena =P Se viene otro de Farner, pero dejen que lo suba jojo
btw, vas al concierto y te sientes bien posser entre puro señor rockeron de hueso colorado, aquellos que si conocieron a The Doors, no como nosotros nuevas generaciones que apestamos...