Category: # EBM , # Electronic , Snake Skin
Género: Electroindustrial/ EBM
País: Alemania
Tracklist:
1. I Am The Dark
2. Furious Stars
3. Melissa
4. Waking A Lie
5. Longgonelost
6. Panicky Joy
7. Cinderella
8. Symphony Of Pain
9. Come As You Are
10. Recall
11. Cinderella ( Club Mix - Bonus Track )
12. Melissa ( Remix By Kiew - Bonus Track )
13. I Am The Dark ( Electronoir Mix By Combichrist - Bonus Track )
Bájatelo aquí (link actualizado)
Un aporte de Sakti =O gracias ! :3
Weno, yo no soy muy fan del electro y esas cosas, he escuchado poco y de entre lo poco esta cosa, proyecto del buen Tilo, que la verdad me gustó más este que el Canta'tronic (no, no me agradó la vieja). En fin, vaga la opininón de mi parte... I am the Dark la mueve, pero prefiero Lacrimoda, tiene mejores letras.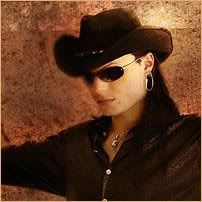 Chéquense al Tilo se ve bien cumbiero con su sombrerín
Que hubiera sido de mi vida (8) ...