Category: # Progressive , # Symphonic Metal , Trans-Siberian Orchestra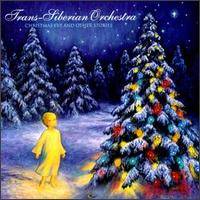 Género: Progressive / Orchestral Metal
País: USA
Tracklist:
1. An Angel Came Down
2. O Come All Ye Faithful/O Holy Night
3. A Star To Follow
4. First Snow
5. The Silent Nutcracker
6. A Mad Russian's Christmas
7. The Prince Of Peace
8. Christmas Eve / Sarajevo 12/24
9. Good King Joy
10. Ornament
11. The First Noel
12. Old City Bar
13. Promises To Keep
14. This Christmas Day
15. An Angel Returned
16. O Holy Night
17. God Rest Ye Merry Gentlemen

Bajemoslo por acá


Y seguimos con la racha navideña... la verdad a mi no me gusta mucho que digamos la navidad, pero habrá a quienes si y además son discos chidos que vale la pena escuchar.

El corito de niños está medio chistoso y algunas canciones (especialmente las acústicas) estan medio aburridonas, pero el disco en sí es bueno. Sin duda la mejor rola es Sarajevo.
Saludos y que hayan pasado una feliz navidad, se hayan puesto pedos y hayan tragado hasta la muerte :) a chingarnos el hígado!