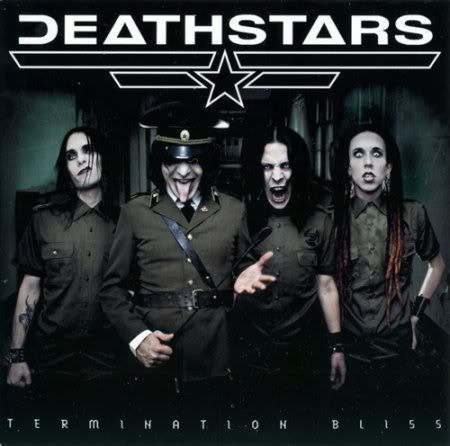 Género: Industrial
País: Suecia
Tracklist:

01. Tongues
02. Blitzkrieg
03. Motherzone
04. Cyanide
05. Greatest Fight on Earth
06. Play God
07. Trinity Fields
08. The Last Ammunition
09. Virtue to Vice
10. Death in Vogue
11. Termination Bliss
Bájatelo
Otro aporte de Sakti x3 Arigato!
Pss las dos concordamos con que este disco está mas chido que el anterior, no se uds, ahí nos contarán. Empieza con una excelente rola, de hecho es de mis favoritas del disco (se la rifan entre esa, Play God y Motherzone, según yo...) oOo Me gusta el estilo de los viejos, tanto musical como visual.
Bájen (y comenten xD) o su vida apestará a popurrí para siempre D: