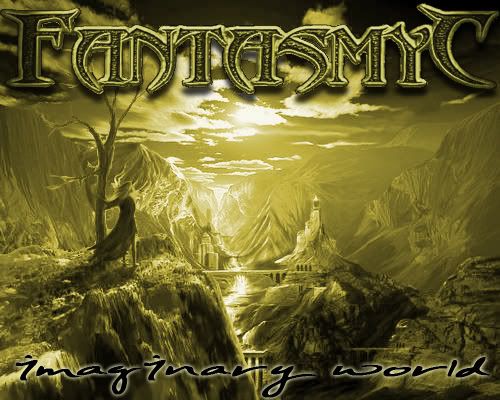 Género: Symphonic Gothic Metal
País: Brazil
Tracklist:

| | | | |
| --- | --- | --- | --- |
| 1. | My Life For You Forever | | |
| 2. | Imaginary World | | |
| 3. | Secrets Of The Universe | | |
Bájame tú =O
pass: lailaihei
.._.._..
En Metal Archives, Fantasmyc está calificado como Symphonic Heavy Metal, a lo cual de Heavy le encuentro nada y de sinfónico digamos que saben utilizar bien los teclados =P En sí la banda suena más gótica, y no es sólo por la vocalista sino por el resto de los elementos, por ejemplo las liras y los teclados obviamente.
No se aleja mucho del estilo de bandas ya muy conocidas en el ámbito gótico. Tienen estilo propio en cuanto a las liras se refiere, pero eso sí, los teclados los encontrarán muy similares a otras bandas -como dije anteriormente, muy conocidas ya- ésto lo pueden notar sobretodo en el inicio y medio-final de Secrets Of The Universe.
Dirty White Boy (8)